I am pleased to share my favorite sites for boomer girls. Some of these sites are blogs written by women in midlife and some are collaborative sites featuring a variety of midlife bloggers. Others are sites that I enjoy reading on topics including beauty and fashion, health and wellness, and travel and leisure.
If you would like your blog or website to be included on my blogroll please contact me or leave me a comment about your site.
Fun Blogs Written By Boomer Girls
An Empowered Spirit
Cathy Chester helps empower you to live a healthy and vibrant life after 50. She celebrates midlife, despite having MS, because according to Cathy, "a physical limitation is not the sum total of who we are."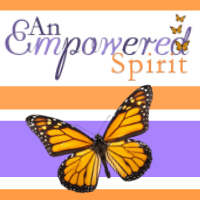 BoomerBroadcast
Lynda Davis writes about growing up in the 60s to now living in her 60s. From Canada, her style is upbeat as a voice for baby boomer women.
The Boomer Brief
Written by two former PR execs Charlotte and Bob.
Boomerinas
Christina Gregoire or known on her blog as Tina Boomerina, aims to make the internet a kinder and gentler place for baby boomer women around the world. Tina's specialty is fashion for women over 50.
ElderChicks.com
For active senior women in their retirement years.
Humoring the Goddess
Claudia Anderson muses about the madness and magic of middle age.
Husbands May Come and Go But Friends are Forever
Judith Marshall is an author of a book by the same name.
Inventing the Rest of Our Lives
Susan Braun Levine was the first editor of Ms. magazine and has written multiple books about reinventing yourself during the second half of your life. She is a great speaker on the topic too.
Midlife With A Vengeance
Anne Gregory Cox reminds us to "feel better, look better, and rock the second half of your life."
No Nonsense Beauty Blog
All the news on beauty and aging from research dermatologist Deb Chase.
Not Just The Kitchen For Baby Boomer Women
Rita Morgan blogs shares advice for boomer women.
Slow Love Life
You'll love this conversation with author Dominique Browning.
Tweenior Moments
Freelance writer Lisa Beach blogs about her life after 50.
Collaborative Blogs For Boomer Girls
Fabulous Over Fifty (FOF)
A fun site where women of substance share their style.
HoneyGood
A premiere site where mode and mature women connect on all things GOOD: good family, good sex, good food, style, health, travel, money and sage advice for our empowered generation. Moi is a member of the honeybee hive of contributors.
HuffPo 50
My favorite page on The Huffington Post, just for those of us post 50. And do you know who is a contributing blogger? Moi!
Midlife Boulevard
An on-line magazine focusing on the lives of women over 40. We are passionate about issues affecting women in midlife. Managing partners Sharon Greenthal and Anne Parris bring you the best original and curated content from a group of 300 writers…including sometimes moi!
Prime Women
An online magazine for women in their prime.
The Women on the Web
A free daily Internet website created, run and written by prominent mature women including celebs like Lesley Stahl, Liz Smith, Whoopi Goldberg, Candice Bergen, Lily Tomlin, and Marlo Thomas.
Vibrant Nation
A collaborative blog for women 50+. Moi is a contributor to this site.
Resources For Boomer Girls

Caring.com
If you are a caregiver then this site will be helpful. It provides resources for senior care including home care, housing and assisted living venues based on where you live or where your loved one lives. Lots more advice too.
Dr. Christiane Northrup's Website
The author of The Wisdom of Menopause (which is a great resource for those going through menopause – I read cover to cover), Dr. Northrup says on her website that "I dedicated the first half of my life studying all that can go wrong with the female body—and learning how to fix it. I'm devoting the second half of my life to illuminating all that can go right.
50 and Beyond
A good resource for Southern New Jersey boomers. Read editor Bonnie Joffe's blog too.
Happy Health
A lifestyle and health community for active adults.
HealthyWomen.org
You'll find helpful and trustworthy health and wellness information for women of all ages, including midlife and beyond. Be sure to check out the Midlife Matters Blog where you'll find moi is a contributor. Please share the love and comment.
Senior Homes – Helpful for Assisted Living
A resource for finding local senior homes for loved ones.
The Sleep Doctor
Michael Breus, PhD, provides great tips for those who may be having menopausal nights of insomnia.

Widows Helping Widows Rebuild Their Lives
A resource for those who have lost their soulmate.

Cool-jams-Wicking Sleepwear for Night Sweats and Hot Flashes
Perfect PJs for menopausal women.
Websites From Popular Magazines On My Nightstand
InStyle Magazine
One of my favorites for fashion advice.
Oprah.com – Live Your Best Life
Always an interesting read every month. Martha Beck's column is my favorite. Congrats to Oprah on her 60th birthday in January 2014.
Vogue Magazine
Is it time for the September issue yet? The best-ever issue each year.
Yoga Journal
If you are a yogi like me you will like this magazine and website.